Acesur is the leader in the packaging of Spanish olive oil in 20 countries, with Spain being the largest producer of olive oil in the world with more than 50% of world production present in the main food retailers in the world.
Our company is the first Spanish exporter of olive oil, with a presence in more than 110 countries, having both offices and warehouses in the strategic markets such as the United States, the United Kingdom, China, Brazil, the Middle East or the Czech Republic, among others.
For the company, international business accounts for more than 50% of Acesur's total sales, 10% more year-on-year growth in exports in the last 10 years, which shows a very successful experience throughout the world.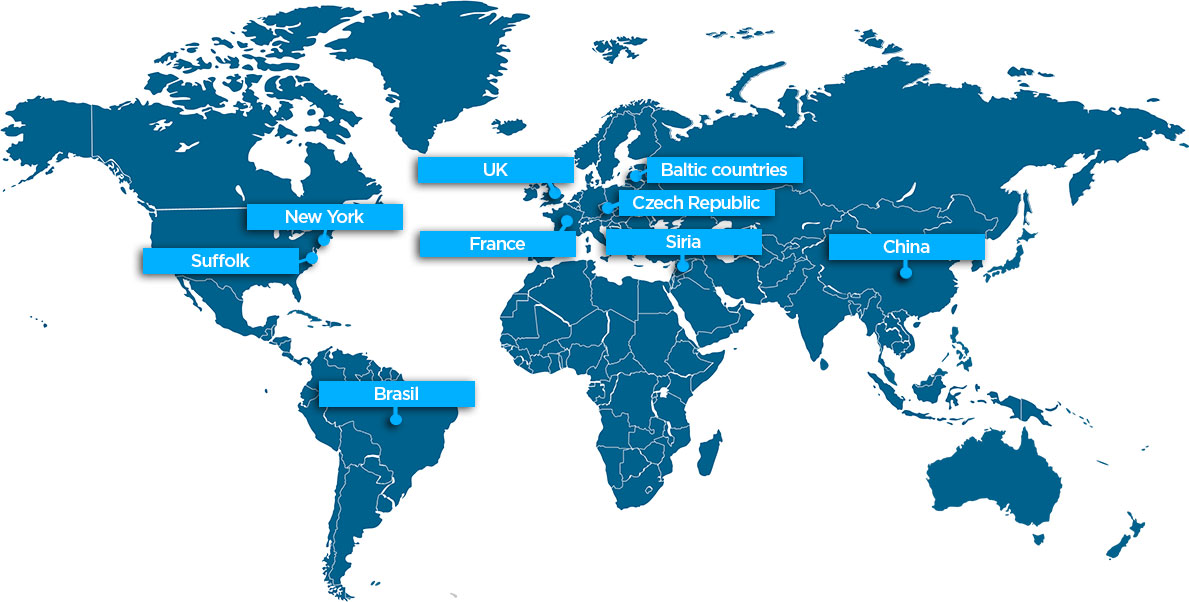 New York
Suffolk
Brasil
France
UK
Czech Republic
Siria
China
Baltic countries