Carrying out sustainable and environmentally friendly production is a key point in Acesur's strategic plan, and it continues to take steps along this line. In 2022, the change from virgin pet to recycled pet is consolidating by 51%, having managed to increase the use of recycled pet by 30% in the first eight months of the year.
This substitution of virgin pet for recycled pet will allow Acesur to reduce its consumption of virgin plastic by 150 tons annually. Acesur also works on the use of biodegradable packaging and collaborates with the value chain to promote its reuse and recycling. The rest of the packaging and packaging materials that are part of the Acesur containers are 100% recyclable.
Another factor that favors the lower use of PET is the reduction in the weight of the containers, which has been reduced by 8%, which indirectly leads to a reduction in emissions.
With regard to glass, Acesur is using in some formats glass obtained with up to 70% recycled glass, promoting the circularity of the entire process.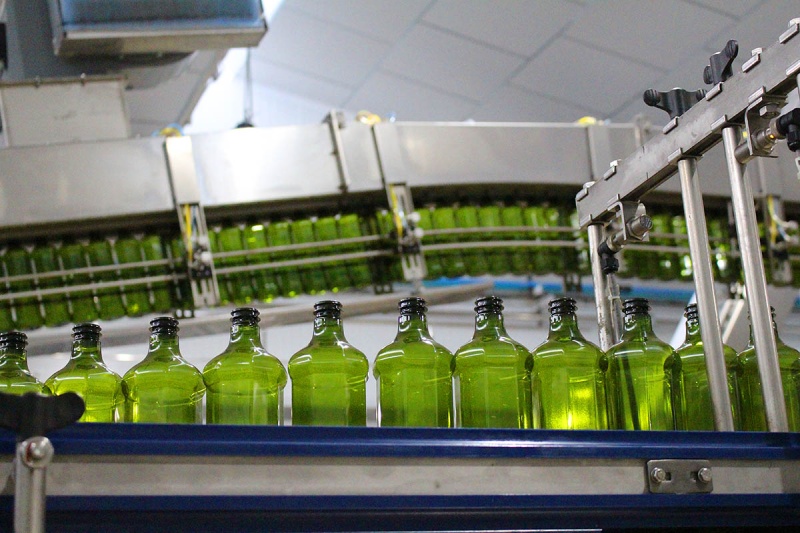 Reuse
Acesur complies with the "Prevention Business Plan 2021-2023" generated by Ecoembes, the main manager of packaging waste in Spain. The objective is effective compliance with the Container and Packaging Law and the minimization of the environmental impact of our products, even once they have been used by end consumers. For this reason, certain products include the destination container symbol on the label, thus facilitating the collection and recycling process.
Olive Pack
Acesur goes further with regard to its packaging with the Olive Pack project, which is under development and is scheduled to be completed by 2024. Olive Pack consist of the development of a new biodegradable/compostable bioplastic for the manufacture of bottles for the packaging of our olive oils. The new bioplastic will include in its composition micro/nano cellulose fibers (MNFC) extracted from by-products of the olive grove (pomace), therefore, it is a question of using part of the by-products to manufacture the containers. It is an R&D project that obviously seeks the circularity of our by-products/waste. The idea is that the new bottle, in addition to being circular, has superior features to PET, in terms of resistance, impermeability to oxygen, light preservation, etc.