La Española continues to build together with its ambassador, Martín Berasategui, and launches La Española Gourmet by Martín Berasategui, a coupage that completes the brand's gourmet range, joining the manzanilla and hojiblanca varietals.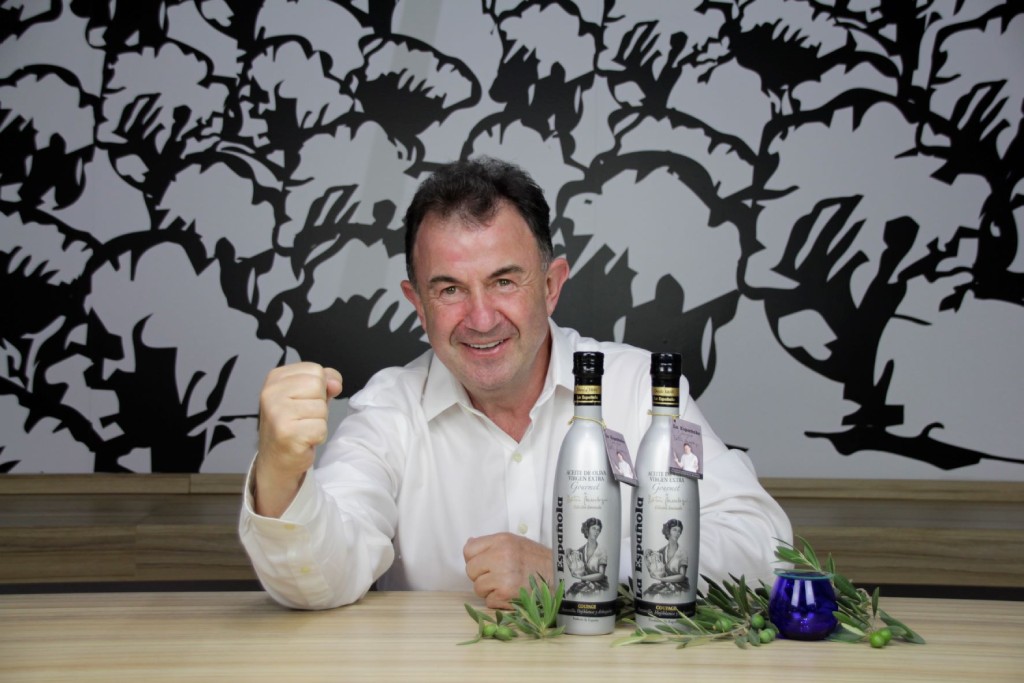 The extra virgin olive oil from La Española Gourmet by Martín Berasategui has been produced together with the prestigious chef, the one with the most Michelin stars in Spain, having 12. This extra virgin has been obtained in our mill in La Roda de Andalucía (Seville) and is an oil characterized by a balance that is achieved thanks to the wise combination of the manzanilla, arbequina and hojiblanca varieties. The manzanilla provides stability, an intense green fruitiness and considerable bitterness and spiciness, the hojiblanca offers harmony in the mouth and the arbequina a perceptible aroma and flavor of grass and leaves.
This product is presented in an elegant and comfortable 500 ml glass bottle with a non-refillable cap. As for its use in the kitchen, this extra virgin olive oil is ideal for use raw, for salads, toasts, or creams and fish.